Rhino.Inside® is an open source project which allows Rhino and Grasshopper to run inside other 64-bit Windows applications such as Revit®, AutoCAD®, etc.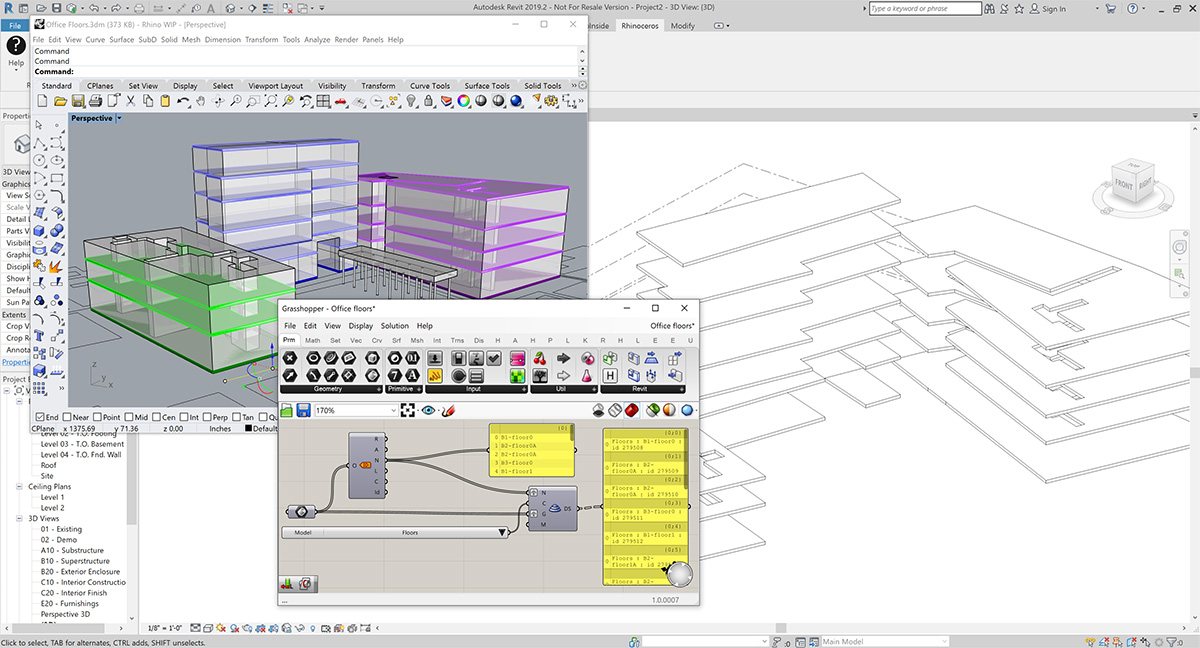 It is now possible to:
Start Rhino and Grasshopper as an add-in to other applications.
Drive the host application with Grasshopper definitions.
Use the host's APIs in a Grasshopper and Rhino plugin.
Use Rhino's APIs in the host's plugins.
Create native objects in the host application with Rhino and Grasshopper.
To understand the power of Rhino.Inside with Rhino and Grasshopper…
Try It