Convert Evaluation Version
Evaluation versions of Bongo can be converted to full standalone licenses or floating licenses from the Licenses page in the Options dialog. You will need to purchase a license to obtain a License Key to unlock the product.
If you want to use the Cloud Zoo (Rhino accounts) or the LAN Zoo, you need to add the Bongo license to there before converting the license.
Rhino 6 and 7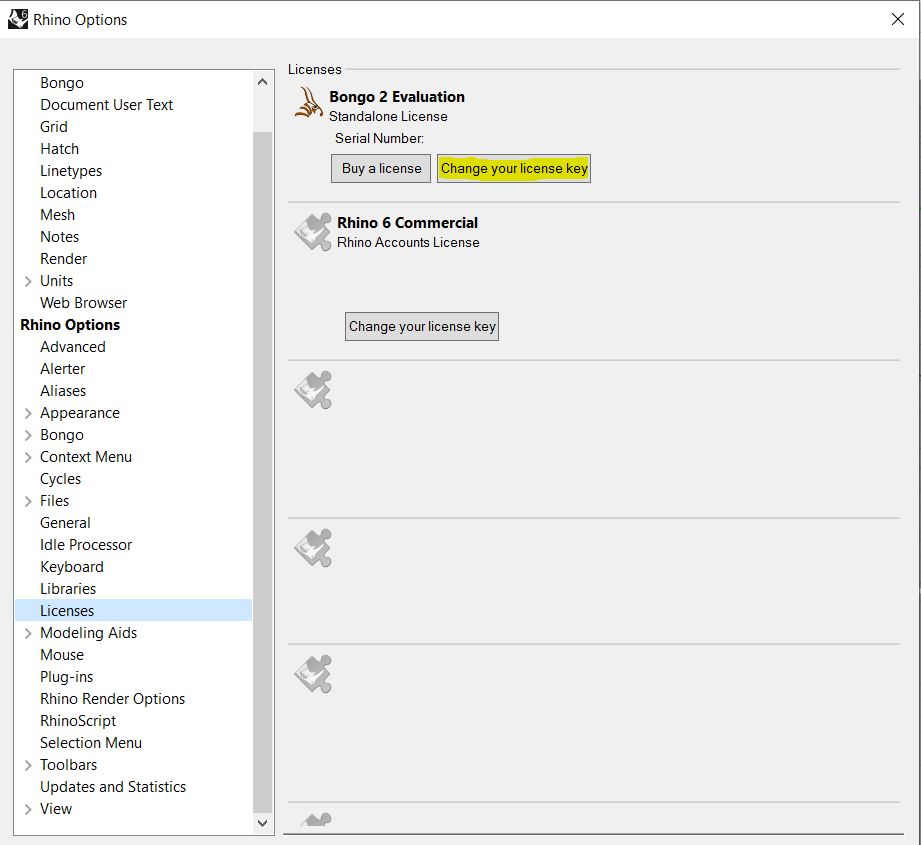 Rhino 5