Save and Restore Window Layouts
Window Layouts allow you to quickly configure Rhino's interface to focus on the task at hand. Design your own to show only the tools you need.
Focus On the Task At Hand
Customize Rhino to show only the tools you need.
Save and restore Window Layouts to easily switch between your library of presets.
Move Rhino from screen to screen. Rhino's proportional window positioning ensures toolbars and panels stay where you put them.
Familiar on Windows and Mac
Have you ever tried to teach Rhino from your Windows PC while your students are on Mac? Ouch. The differences pile up, making teaching painful. Rhino 8's user interface is substantially similar between platforms (except for the Command Prompt). Tools are in the same place; icons look the same. You can share Window Layouts with others - even between Windows and Mac.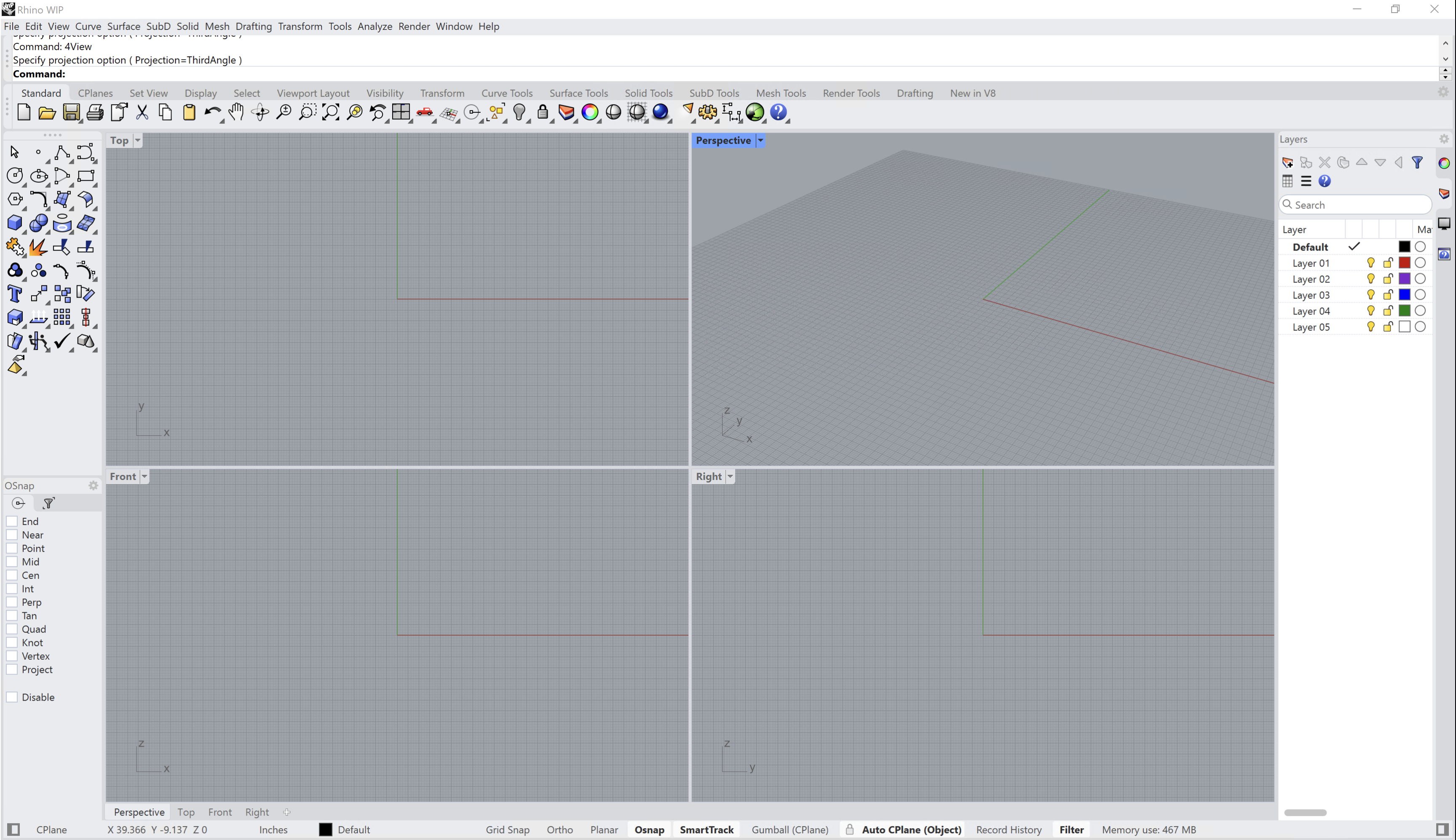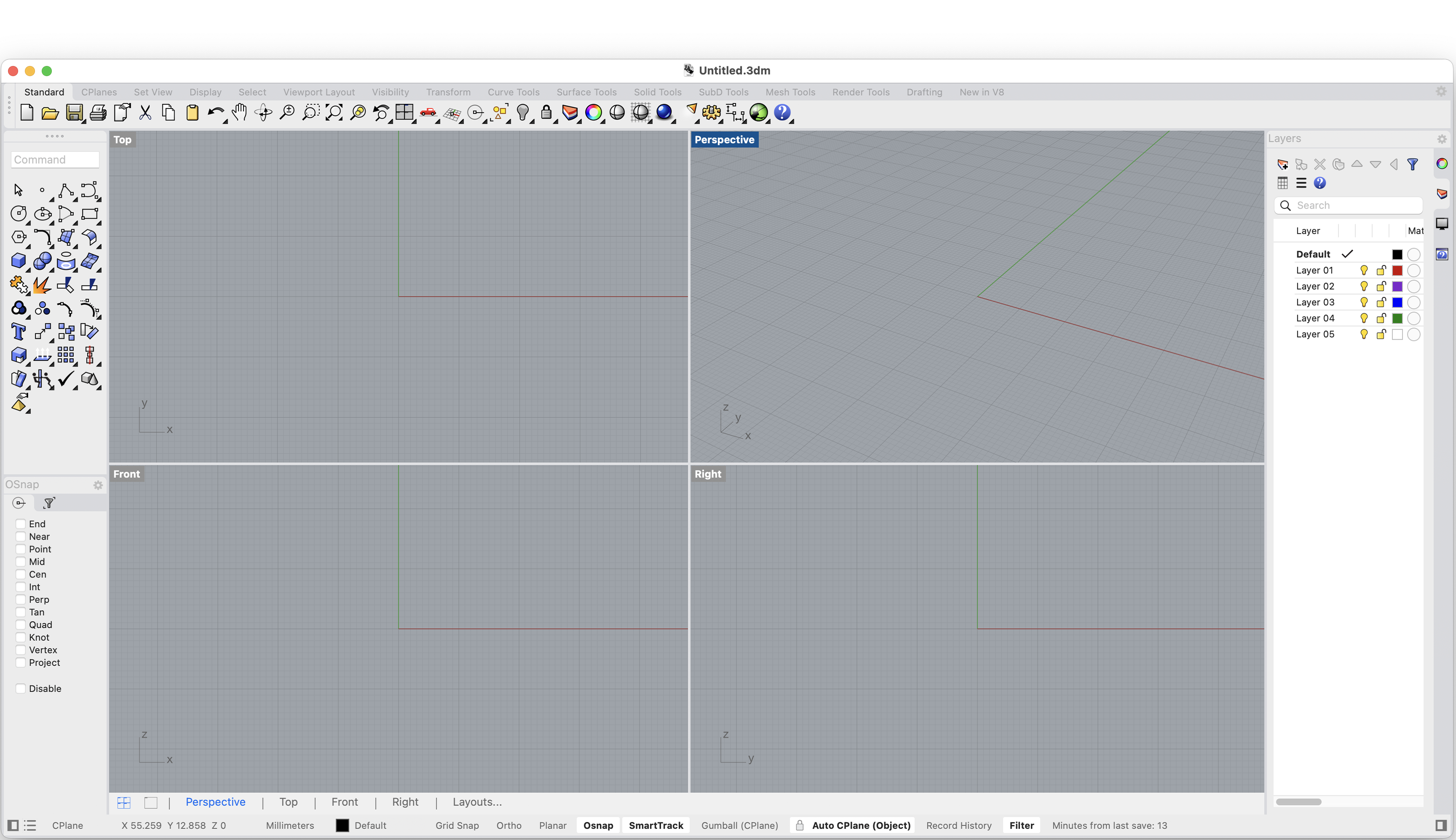 Rhino for Windows
Rhino for Mac
Try It
Download Rhino 8 Evaluation for . Windows or Mac
Download the Window-Layout-Example.rhw file.
In Rhino's Window top menu, go to Window Layouts and select Manage Window Layouts….
Click the Folder icon to Import window layout.
In the list, double-click the Rendering layout to Restore selected window layout.
To save a custom layout, go to Window > Window Layouts > Save Window Layout….
Ask questions and give feedback on the Discourse Forum.
Rhino Commands