Produce beautiful renderings in a fraction of the time using Denoisers in Rhino. These Post Effect filters use Artificial Intelligence techniques to remove the grainy "noise" from your draft renderings, dramatically reducing the time to reach a high-quality image.
This image took about 10 seconds to render on modern hardware: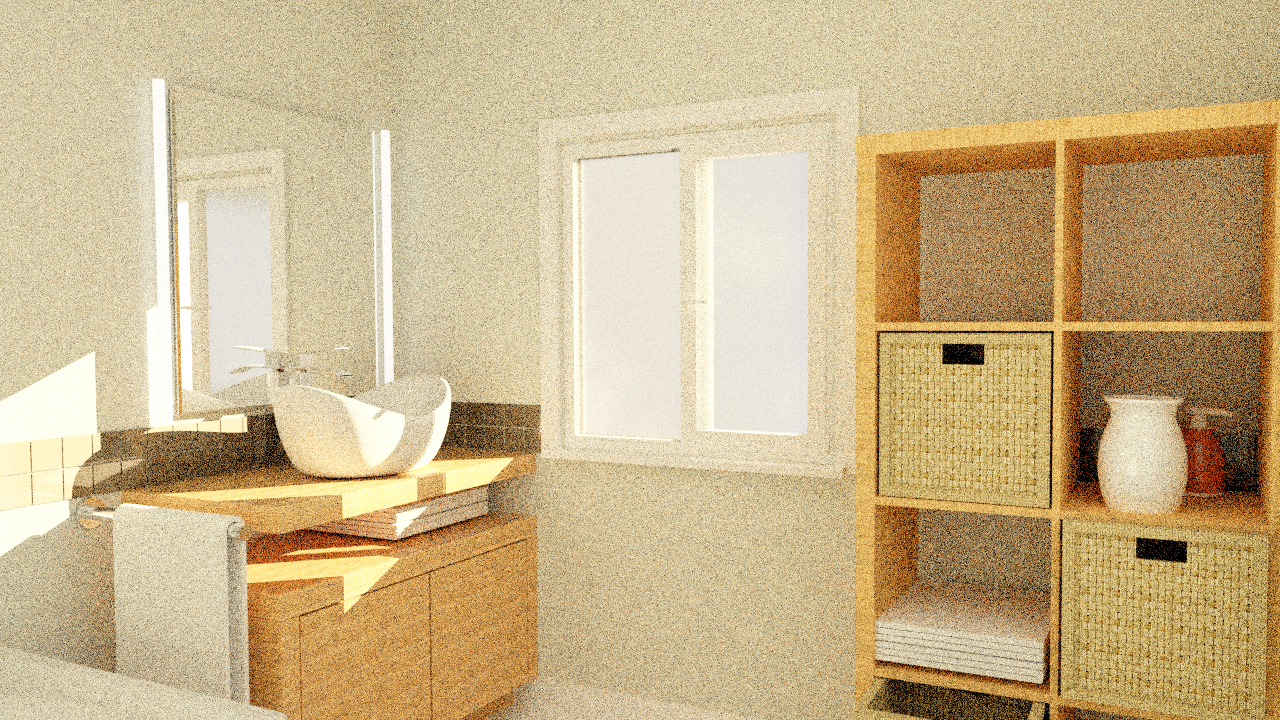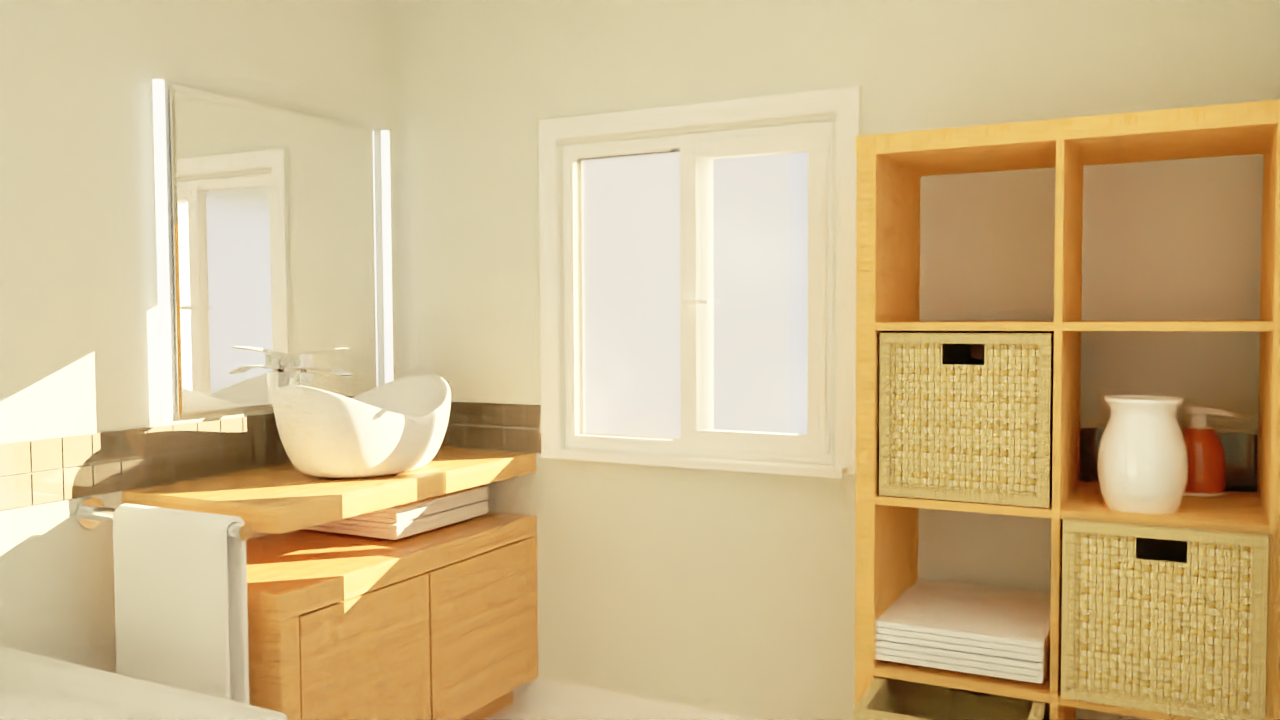 Before applying denoiser filters.
After applying denoiser filters.
Try It
Download Rhino 7 Evaluation for . Windows or Mac
Run the PackageManager command.
Search for the denoiser you want to install. Available denoisers are:

Intel denoiser (Works on most systems, recommended for Rhino for Mac)
NVIDIA denoiser (For Windows computers with modern NVIDIA GPUs)
AMD denoiser (For systems with modern AMD GPUs)

Select a denoiser and click Download and Install.
When the installation finishes, restart Rhino.
Render your image and in the Post Effects tab, add and check the Denoiser checkbox once the rendering has finished.
Ask questions and give feedback on the Discourse Forum.