Quickly create a quad mesh from existing surfaces, solids, meshes, or SubDs—ideal for rendering, animation, CFD, FEA, and reverse engineering.
Try It
Download Rhino 7 Evaluation for . Windows or Mac
Download and open the QuadRemeshScrolls.3dm model.
Run the QuadRemesh command, or click the QuadRemesh button on the SubD toolbar.
Grasshopper users can use the new QuadRemesh components.
Developers: Rhino.Geometry.Mesh.QuadRemesh() is available in RhinoCommon for use in C# and Python.
Examples
Before and After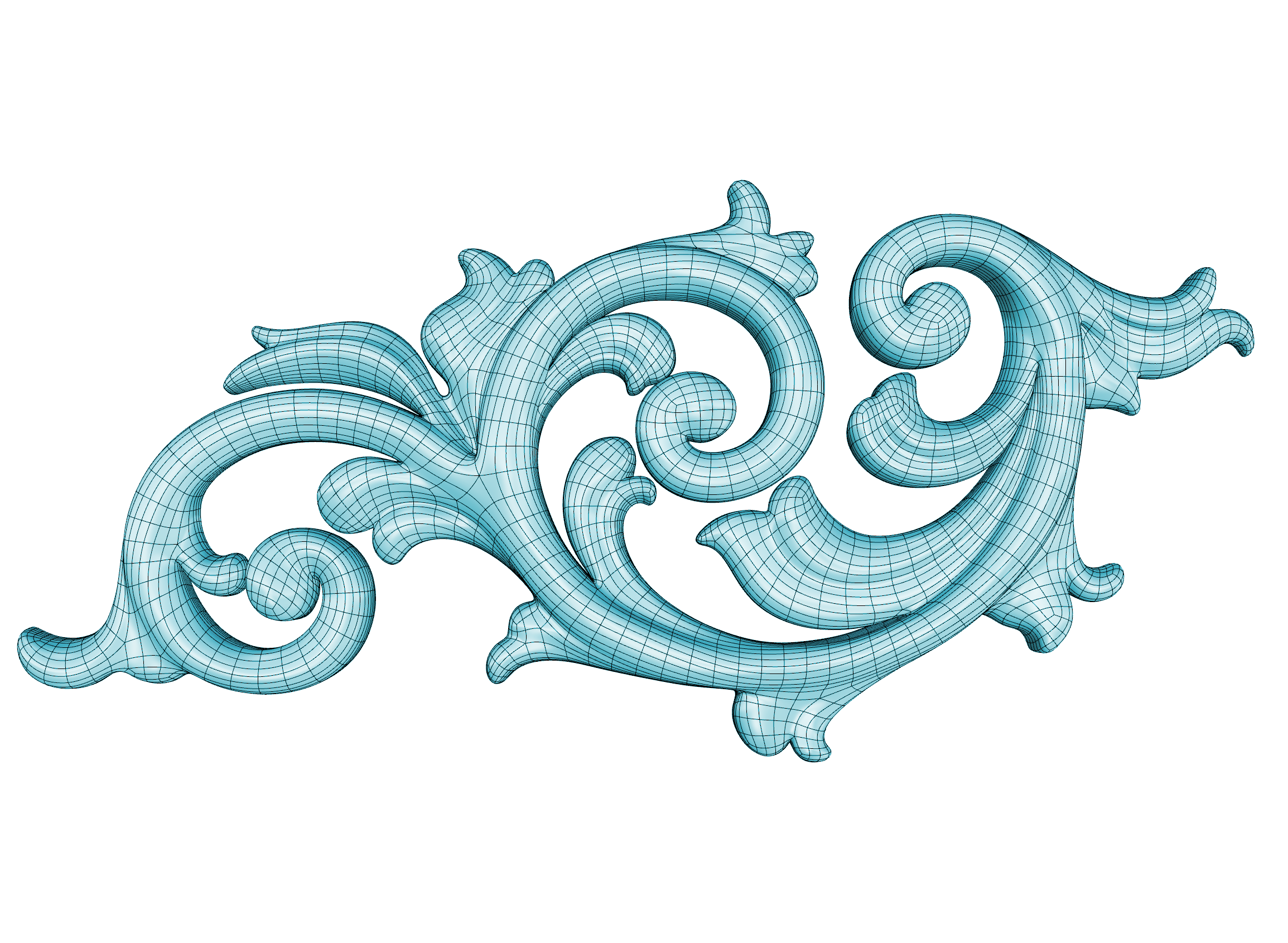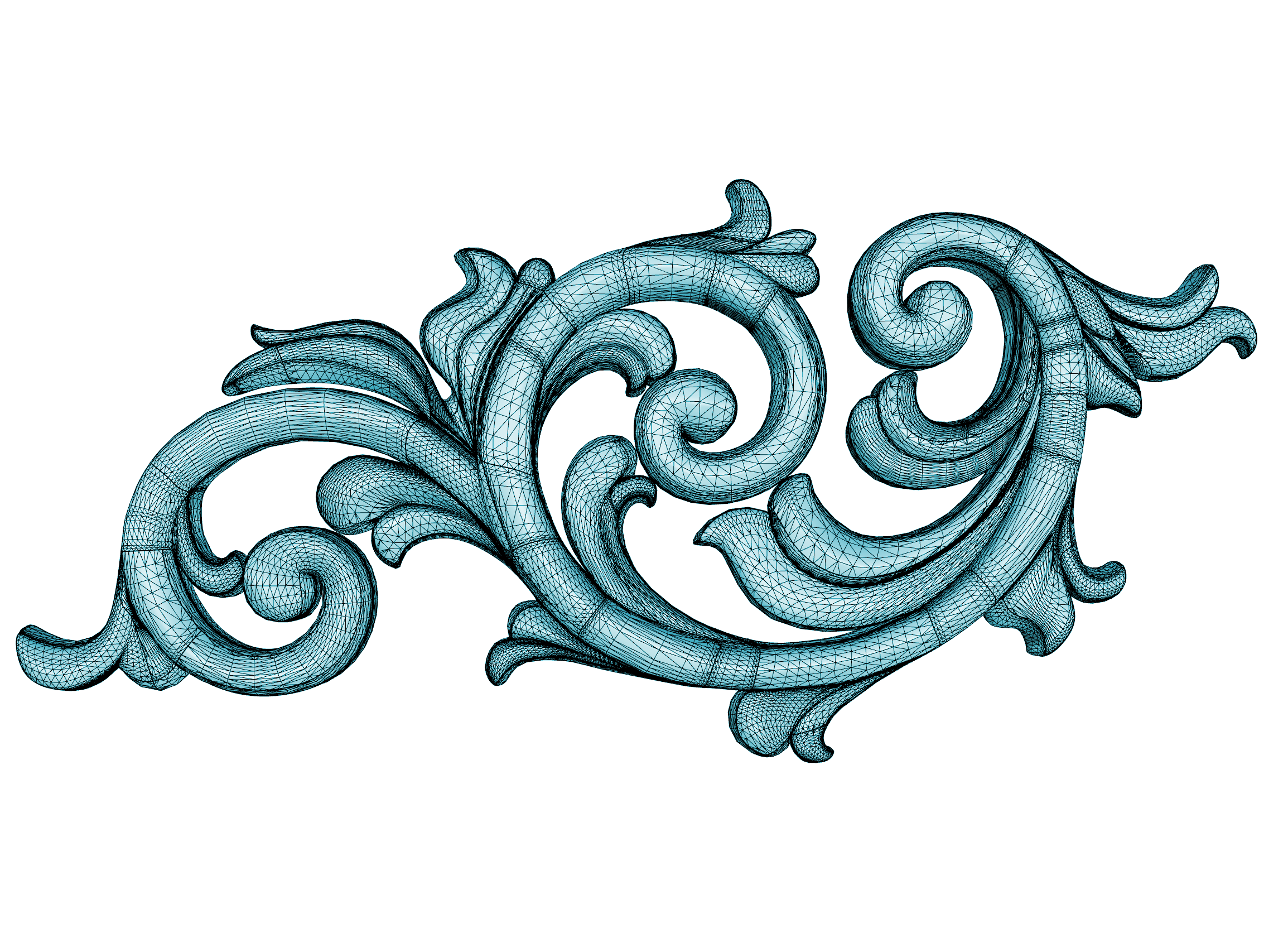 See Also
Rhino Commands