Grasshopper - New in Rhino 6
The long wait is over: Rhino 6 includes Grasshopper. Used in some of the most ambitious design projects of the past decade, Grasshopper, like Rhino, has become a robust development platform. Grasshopper provides the foundation for many third-party components ranging from environmental analysis to robotic control. The Grasshopper bundled with Rhino 6 is the same Grasshopper you have been using, plus many enhancements.
The Grasshopper in Rhino 6 is the same Grasshopper we've been busy developing for years so it should be familiar. That said, it does have many new features and enhancements that were not in the long-lived beta.
Grasshopper installs with Rhino 6. Updates and bug fixes come in regular service releases.
If you have been a user for years, you should feel right at home in the Grasshopper in Rhino 6.
High DPI displays are now supported.

The Grasshopper in Rhino 6 is compatible with existing components.

Including Make2D, Symbol Display, Bend, Flow, Maelstrom, Splop, Splorph, Stretch, Taper, Twist.

Kangaroo - the interactive dynamic relaxation solver/physics engine - is now included.
Some components now solve much faster using parallel computing.
GhPython is also included. It features its own GHA compiler and a major node-in-code speed up.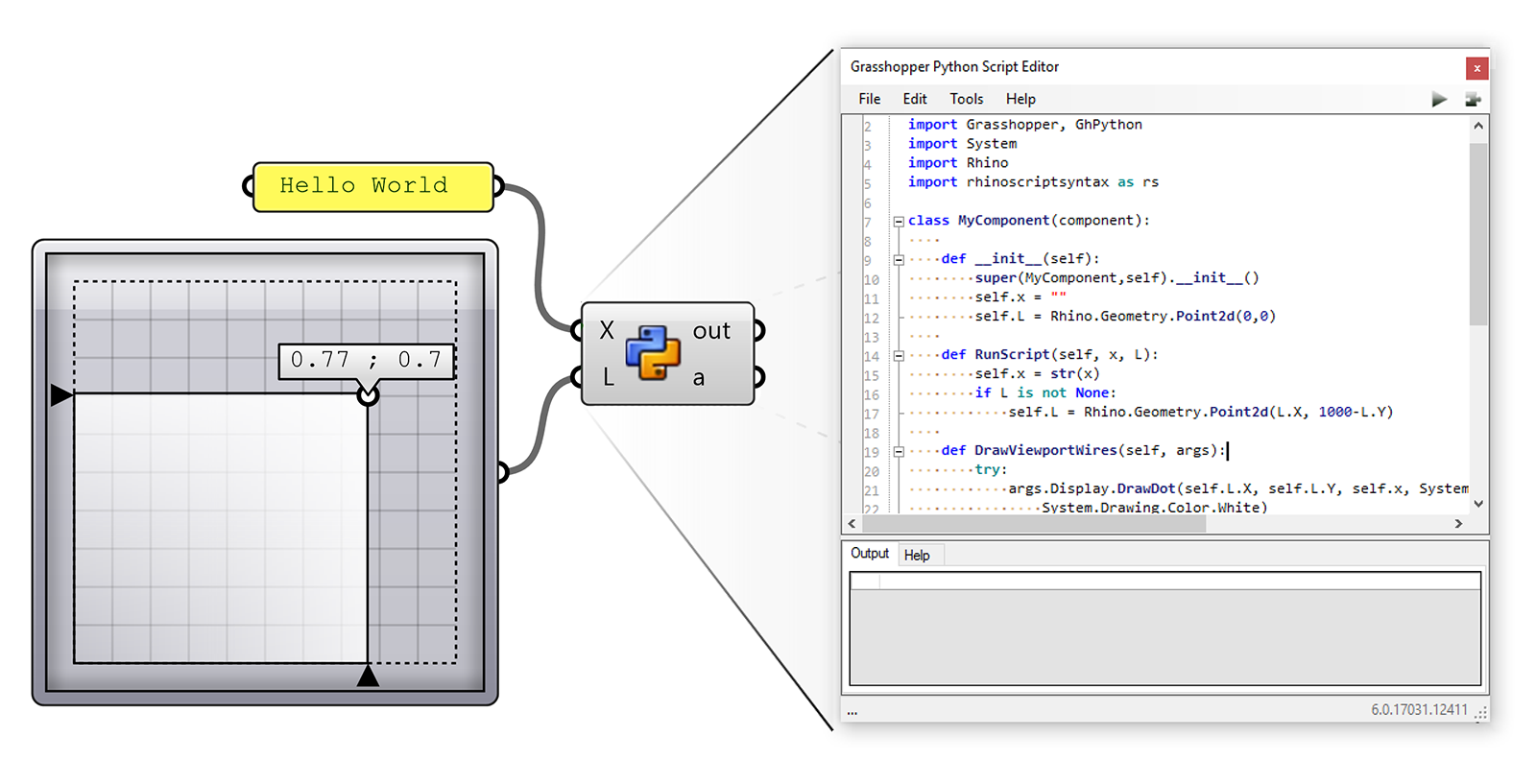 Grasshopper is now a stable development target: your components continue to work with each minor Grasshopper update.
Also, developing Grasshopper components using RhinoCommon exposes more Rhino core-functionality from within Grasshopper.
Developer documentation is online with guides and API references.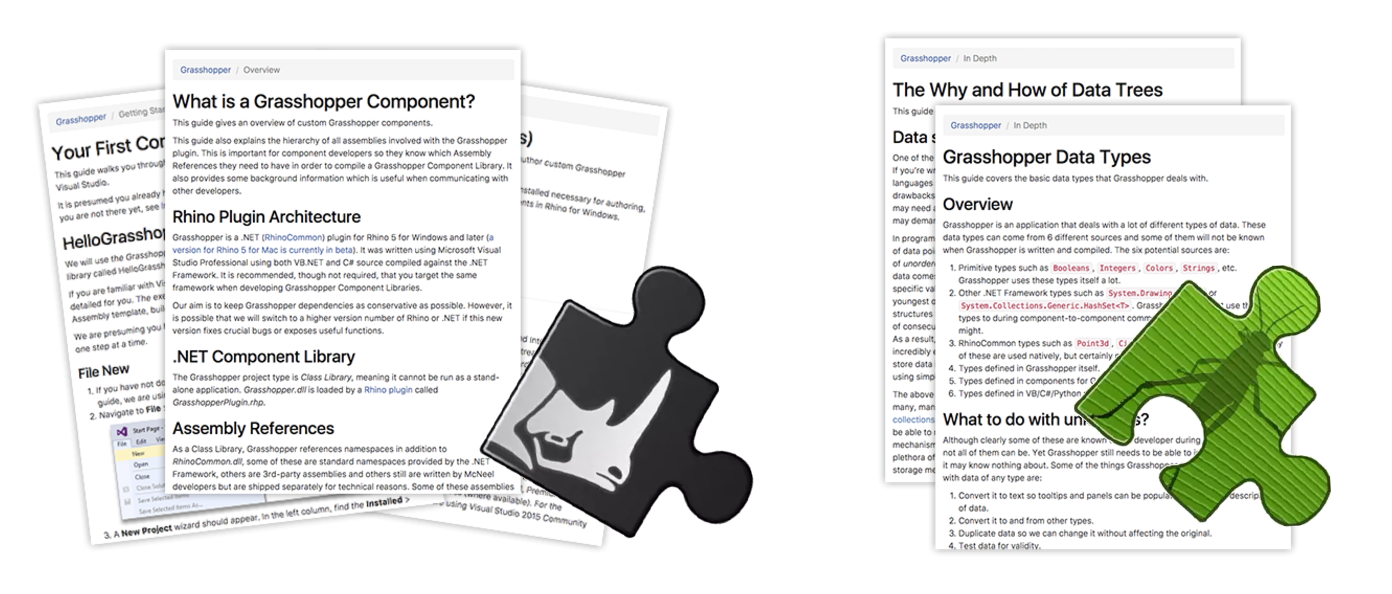 As always, there are many bug fixes.
Video credits: Barkow Leibinger, Alvaro Soto, Tanzir Ahmed, Yong Ju Lee, Andrew Kudless, Hisashi Imai, Wieland Schmidt, Sameep Padora, GT2P, Mårten Nettelbladt, LMNts, Jacek Jaskólski, Klemens Sitzmann, Michael Pryor, Peter Graves & Daniel Piker