Form vs. Shape Advanced Training
I am presenting a free, 1-1/2 hour Rhino webinar on Wednesday November 20th at 9AM PDT/12PM EDT. It will be an introuction to rendering in Rhino using Brazil and Neon. You can register at https://www3.gotomeeting.com/register/258956094. You can learn about other upcoming webinars and view past ones at http://wiki.mcneel.com/rhino5live.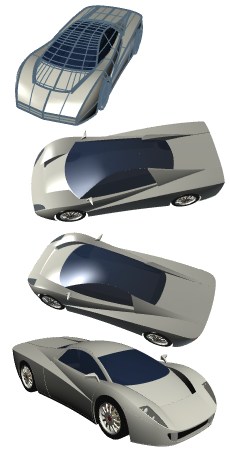 This collection of three extended tutorials is the most advanced modeling training available for Rhino 3D, yet easy to follow thanks to very detailed instructions and high quality production. This is the product to help bridge the gap between knowing what the tools are and how to apply them to make Rhino do what you want. They include 'online' HTML and printable PDF versions(about 620 pages total)illustrated with over 2300 screenshots and an hour of narrated video clips. To see more extensive excerpts than on this page, with high-quality video, download this 116MB self-executable demo with over 100 pages of content. Up-to-date for Rhino V4.
Aircraft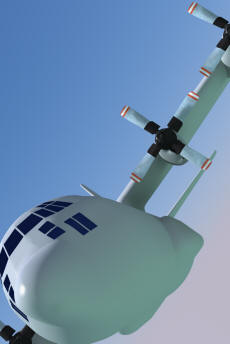 Over 600 step-by-step illustrations guide you through the construction of this aircraft. This model of a C-130 Hercules contains nearly 400 surfaces. Numerous elaborate blending situations and smoothly integrating double-, single-curved, and flat forms make this a challenging model. It is not actually about aircraft design, this will not fly! It is for anyone who wants to make high-quality models.
Helmet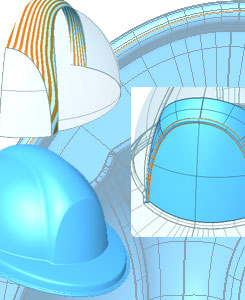 This tutorial uses the modeling of a 'hard hat' to illustrate how the purpose of a model and the constraints behind it impact the choice of techniques.
Certain general approaches to surface modeling will be more suitable depending on if you are using the tool to create a concept from a napkin sketch, reproduce in 3D an existing or highly specified design, or modify or repair an existing model. It comes down to what parts, what dimensions and forms, of the design and the model, are firmly nailed down and which have flexibility; what you know and what you're trying to figure out. To illustrate this, one deceptively tricky area is modeled using several different techniques.
You can view the table of contents and a section of the tutorial here.
Car Concept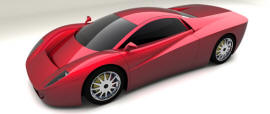 The third tutorial is not simply about modeling a car body, it shows the use of freeform NURBS surface modeling in a concept development process. The first half starts with creating a rough initial model, which is modified to produce two concepts. In the second half, one of them is further refined and detailed. Includes online HTML and 389-page printable PDF versions, and completed and intermediate 3D models.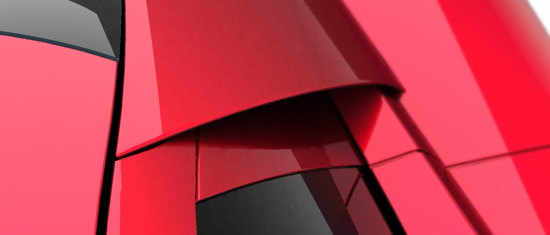 Price $US49 for download delivery. Click here to buy online, and see other products and services from Hydraulic Design.
Контакты:
James Carruthers, Hydraulic Design
613-868-4624
Отзывы пользователей
Общий рейтинг по 5 отзывам
322 из 553 считают этот отзыв полезным
Excellent Tutorials!
11/9/2010
'Patrick Pirtle' из Patrick Pirtle
Man! What a GREAT series of tutorials! The problem with most tutorials is that they're so canned that they don't prepare you for modelling *real* objects. I've just finished Jim Carruthers' hard-hat tutorial, and in addition to the expected--how a wide range of the tools work--I've learned: - You don't have to be able to predict what EXACT series of steps will be required to model a particular element. Instead, this tutorial presents some things to consider. - When you shell an object, you can expect some surfaces to need refining. And, this tutorial shows several methods to approach this. - The analysis tools are invaluable in understanding the model. - Some good practices to keep your model organized and reducing your work. - 'Real' surfaces may not *have* to be constructed with exact, mathematically-defined coordinates. Free-form modelling *can be* perfectly acceptable if you pay attention to tolerances. - Some approaches to dividing your model up in order to reduce the size of the individual problems you're trying to solve. These items are the kind of thing you'd normally learn through real-world experience and mistakes instead of through tutorials. Instead these tutorials give you the feeling that you're being guided through the problem solving by a personal mentor. I'm excited about starting the next of these three tutorials!
451 из 959 считают этот отзыв полезным
New upgrade to Form Vs. Shape
2/7/2009
'Anonymous'
I just got the new upgrade to the Form Vs. Shape CD from James Curruthers.This new upgrade has an additional video content , which helps greatly in working through this advanced tutorial .The new video content alone is worth the price. If you want to move forward in your Rhino training ,this is a must have course .
303 из 927 считают этот отзыв полезным
Take Your Modeling Skills to the Next Level
3/15/2002
This is the type of Rhino training I've been searching high and low for. I've been disappointed too often with the books and on-line material available up 'til now. This CD opened my eyes to how much Rhino is capable of. It's also taken me from a 'stuck on intermediate' user to one who is much more at ease with complex models. The tutorial will stretch your modeling skills but it also steps you through the process. I found the screen-shots to be very helpful in checking my results because they were accurate down to the last isoparm! I highly recommend this CD to anyone who wishes to upgrade their modeling skills
361 из 1135 считают этот отзыв полезным
While learning Rhino after the books, after the basics, the learning curve gets steeper. One wishes there were more in depth tutotials. I have purchased some of the books available but still felt a hole in the learning curve. James Carruthers has filled the missing link with his tutorials. I'm very pleased with this purchase. I go back to it all the time to refresh my brain. I also bought level 2. Thanks Jim! I hope you do some more
381 из 1247 считают этот отзыв полезным
Outstanding Aircraft Tutorial
1/16/2002
James Carruthers has produced an outstanding tutorial that steps you through the modeling of a subtly complex aircraft. Working through the tutorial was definitely a challenge, but satisfying. I never really appreciated the ability of Rhino to accurately model just about anything. I had heard that it could, but I couldn't do it. That's because when you learn on your own it's a slow and inefficient process…you never stretch yourself. Even though I had done a lot of Rhino tutorials, one other tutorial CD (not one of Jim's) and bought the book, I wasn't progressing. This tutorial changed that in a big way. Highly recommended.